It's going to be a great weekend in the Huntington/Five Harbors Area & Beyond with plenty to see and do including decorated Mansion Tours at the Vanderbilt Museum and carriage rides/carolers in Cold Spring Harbor. Head to Northport for the Northport Historical Society Holiday House Tour and enjoy performances of Mary Poppins and Frosty at the John Engeman Theater. While your out and about, donate a new unwrapped toy to a needy child. Our drop off location is located at129 Main Street in Cold Spring Harbor and you can get a picture with our santa too!
Centerport
photo courtesy of the Vanderbilt Planetarium & Tara Refano
12/11- Vanderbilt Planetarium: The Liverpool Shuffle
All Weekend- Vanderbilt Mansion: Guided Tours of Decorated Mansion
All Weekend- Vanderbilt Planetarium: Seasonal Shows & Regular Shows


Cold Spring Harbor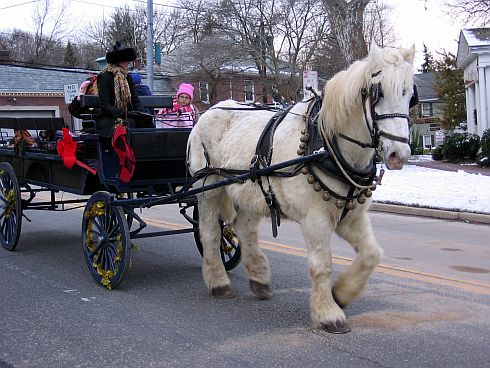 photo courtesy of loving-long-island.com
12/10- CSH Village: LIU Post Carolers
12/10- CSH Library: Vox Aquarium Vocal Quartet
12/11- CSH Village: Carriage Rides
12/11- CSH Whaling Museum: Ginger Ships


Huntington
photo courtesy of David Houston
12/11- Huntington Library/Station Branch: Charles Dickens, A Christmas Carol with David Houston
12/11- Huntington Library: History of the Seminary of the Immaculate Conception
12/11- Annual Christmas Boutique at St. Peter's Ev. Lutheran Church features new items by vendors along with refreshments.


Lloyd Harbor
photo courtesy of Elena M. D'Agostino
12/10- Long Island Greenbelt Conference: Caumsett Wanderings


Northport
photo courtesy of TBR News Media
12/11- Northport Historical Society: Holiday House Tour
All Month- Engeman Theater: Mary Poppins & Frosty
All Month- Northport Village: Winterfest! Holiday Decorating & Caroling


Beyond
photo courtesy of The Chocolate Expo
12/11- Cradle of Aviation: The Chocolate Expo
12/10-12/11- Long Island Children's Museum: Artful Luminaries
12/9-12/12- Special Holiday Events at the Planting Fields Arboretum
All Weekend- Old Westbury Gardens: Holiday Crafts
All Weekend- Planting Fields Arboretum: Open with tours, greenhouses, shop and eatery by Coffeed Inc.
All Weekend- Long Island Children's Museum: Your House My House- through January 8th
All Weekend- Old Bethpage Village Restoration: Living history museum and more!
All Weekend- White Post Farms: Open with plants, animal farm, shows & bouncers weather permitting
All Weekend- Long Island Aquarium: Open with shows
All Weekend- American Air Power Museum: open with exhibits
All Weekend- Long Island Museum: view the historic structures, tour the carriage museum, see current art exhibits
All Month- Theatre Three/Port Jefferson: 'Barnaby Saves Christmas'
All Month- Bayville Adventure Park: Winter Wonderland
All Month- Smith Point County Park: Girls Scouts of Suffolk County Holiday Light Show
All Month- Hicks Nursery: Visit the reindeer
Follow us on Instagram!